At last the time has come, and I couldn't be more excited! The rumors were true, as Konami has finally announced the remake of one of my favorite games of all time, naming it Metal Gear Solid Delta: Snake Eater. Originally released almost 20 years ago in 2004, the game is a prequel to the Metal Gear series, set in the 1960s and telling the origin story of the Big Boss and setting the tone for one of the greatest franchises of all time.
Another amazing PlayStation Exclusive
The game was revealed in a brief cinematic trailer during the latest PlayStation Showcase. In the trailer the camera takes us through a familiar jungle landscape and eventually shows us the face of Solid Snake. Getting to experience this masterpiece with Cynthia Harrell's rendition of the classic theme song in the background made me feel like a 6 year-old kid again.
Additional info released after the event revealed that original voices will be featured, so its safe to assume that David Hayter will return as Solid Snake once again. Konami teased that their goal is to bring us ''the same gripping story and engrossing world, but now with cutting-edge graphics and 3D audio, which bring the jungle to life''.
Following in the footsteps of Metal Gear Solid Delta, Konami also announced the Metal Gear Solid Master Collection which will include the first 3 games of the series and is set to release in Fall 2023.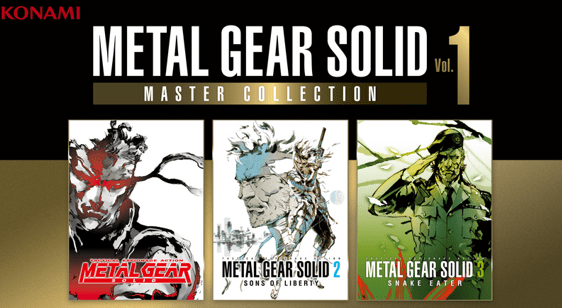 Unfortunately, Konami did not show us any teasers of gameplay, and the title also does not have a release date yet. Considering that this is the prequel to the entire Metal Gear Solid series, we might get some more classic games from the series remastered in the future, so to say we are excited is an understatement.
Let us know in the comments what your favorite game from the series is and make sure to stay tuned in to be among the first to find out the release date of Snake Eater!