The 2023 PlayStation Showcase came and went, and out of the 25 trailers shown, the one that got us the most excited was something we neverexpected. The game is Phantom Blade Zero, developed by S-game. After seeing the trailer for the first time, we were left speechless. The amazing graphics with a beautifully designed world complimented what appeared to be breathtaking gameplay wonderfully!
So what is Phantom Blade Zero about?
It is an RPG action game, so fans of titles like Ghost of Tsushima and Sekiro: Shadows Die Twice are bound to like it. Phantom World is the name of the universe the game is set in. Here you will find traditional Kungfu, steampunk machines, arts of the occult, and many more unique things that can't be categorized that easily, according to the S-Game founder Soulframe Liang.
In the game, you will be playing as Soul, an elite assassin serving a powerful organization known as ''the Order''. Soul gets framed for the murder of the high patriarch of the Order and gets injured to the brink of death in the following manhunt. A healer managed to save his life, but only temporarily, as the improvised cure only lasts for about 66 days. Your job will be to find the mastermind behind the assassination before your time runs out. On your quest you will deal with powerful enemies, both human and inhuman.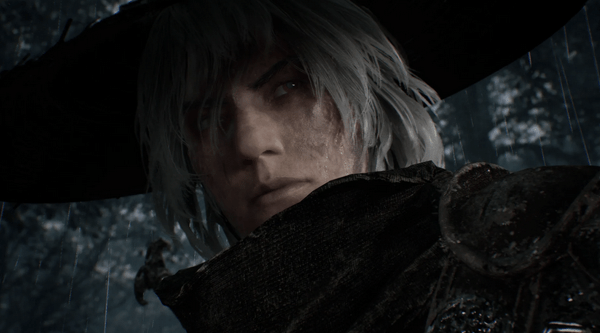 Is Phantom Blade Zero a Soulslike game?
A lot of fans are asking themselves this question. The S-Game founder had this to say about the topic:
''We are huge fans of the hack-and-slash genre. Stellar titles like Devil May Cry or Ninja Gaiden are insanely exhilarating with their huge arsenal of moves and lightning-fast pace. However, they are not for everyone. What's more popular today is "strategic action game", such as Soulslikes and Monster Hunter. They choose to slow things down a notch or two, giving players more time for strategic thinking. But that approach doesn't convey the kind of action fest we have in mind, namely, the sleek, breathtaking moves in Kungfu movies back in the 1990s.''
When do we get to play the game?
We still don't know when Phantom Blade Zero will release, as the PlayStation Showcase was the first time we heard about it. The trailer did not give a launch date or even a window. It also appears to be a PS5 exclusive, but nothing is confirmed yet.
What do YOU think, will Phantom Blade Zero live up to the hype? Let us know in the comments!