You guys really have no idea how much my friends have been nagging me to give One Piece a try, especially since a lot of time has passed since my Attack on Titan review. And the release of Netflix's live-action adaptation did not help things out, as they had even more cause to convince me. Well, the day has finally arrived. I gave in and decided to watch the live-action adaptation. One Piece has been around forever and is the favorite anime of many people up to this day and considering I've never seen the anime I might piss some people off with this review. But hey, that's a sacrifice I'm willing to make. So, let's get right into this unique episode of Anime Hater!
SPOILER ALERT: Oh and by the way, spoilers ahead. Read at your own risk!
What is One Piece?
I'm sure you all know a hell of a lot more about One Piece than I do, even though we talked about this anime a lot on Ganiming so far. But still, let's talk about it. It is considered one of the big three in the anime world, right alongside Bleach and Naruto. It is the best example of an adventurous genre of anime, as it basically is one big adventure. We even have One Piece featured on our top 10 best-animated anime of all time!
It follows the adventures of Monkey D Luffy and his group of pirates named the Straw Hats, on their quest to find the greatest pirate treasure of all time: the One Piece! They are a group that you would never imagine sailing together, but they complement each other like no other crew. The show has been going on forever, as it currently stands at 1075 episodes and is still going strong!
Live Action Cast
We've already talked about the One Piece Live Action cast on Ganiming, so you can definitely check that out. It's a bit hard for me to judge how well the cast did in portraying the anime characters as I've never seen the anime. But overall I liked their performance. The whole time watching the series I felt like I was watching an anime and I assume that was the point.
I've had two favorite characters while watching the first season, and those two were Dracule Mihawk and Nami. I guess the combination of the acting performance along with everything their character brings to the table really made them stand out for me. Plus, they were the least edgy and annoying characters I actually had no problems with at any time while on screen.
Animations and Effects
Throughout the first season of One Piece, I felt like the studio just cared about some animations more than others. Every time I saw Luffy actually stretch out, I felt like the CGI of him stretched out was abysmally bad. Buggy the clown looked clunky as well whenever he disassembled, but I can give a pass on that one as I feel like they animated it as well as they could.
On the other hand, effects like cannon fire, explosions, and even melee combat were fine for the most part. The first scene in which we actually got to see Dracule Mihawk was amazing and I kind of knew right there he was going to be my favorite character. Makeup and costumes were amazing as well, I actually felt like the fish people were real when they were on screen.
Overall Thoughts
To be completely honest, I felt like some fighting scenes made absolutely no sense. Is the bad guy of the episode waiting for the protagonists to make their motivational speech? And why are bad guys making their typical evil speeches instead of having at least 2 brain cells and trying to wrap things up again? Are people waiting for Luffy to scream before he makes his stretchy punch? Why are enemies coming at Zoro one at a time while he's wielding two swords? And then for some reason, he shoves the third one in his mouth and nobody moves out of the way when he charges forward. Those were just some of the moments which I felt were complete bullshit and that the show was made for kids. Oh, and the plot armor was insane for the main characters, but I'm used to that.
Also, who the hell is Koby and why does he take up so much screen time? Is he really that important to the story? I felt like the show wouldn't be that much different without him. Was he actually someone important in the anime and the show just did him dirty? Let me know in the comments below what the deal is.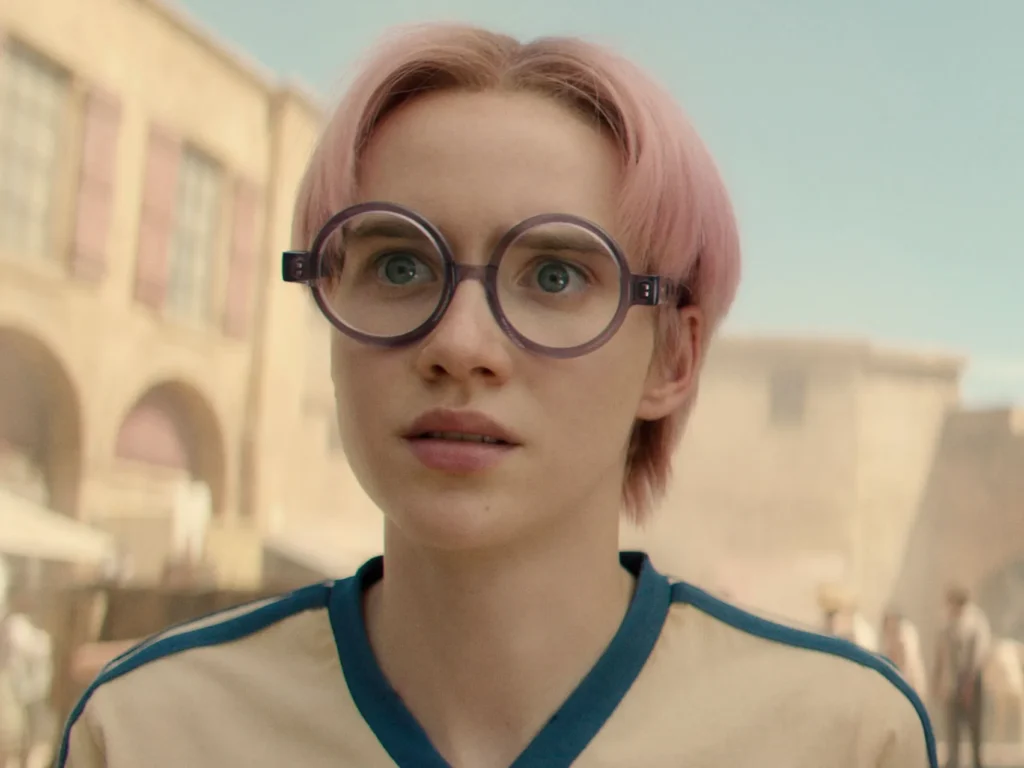 I know it seems like I'm just complaining, but honestly, I kind of enjoyed the show once I got into it. I realize the whole first season was mostly here to set up future events and I think it did the job nicely. It kind of got me curious about where the story is going and I'm even thinking about giving the anime a try, but over 1000 episodes is a commitment I'm not sure I'm willing to make. All this talk about the Grand Line and then later the All Blue got me really invested and I feel the second season can't come here fast enough!
The Straw Hat Pirates
Monkey D Luffy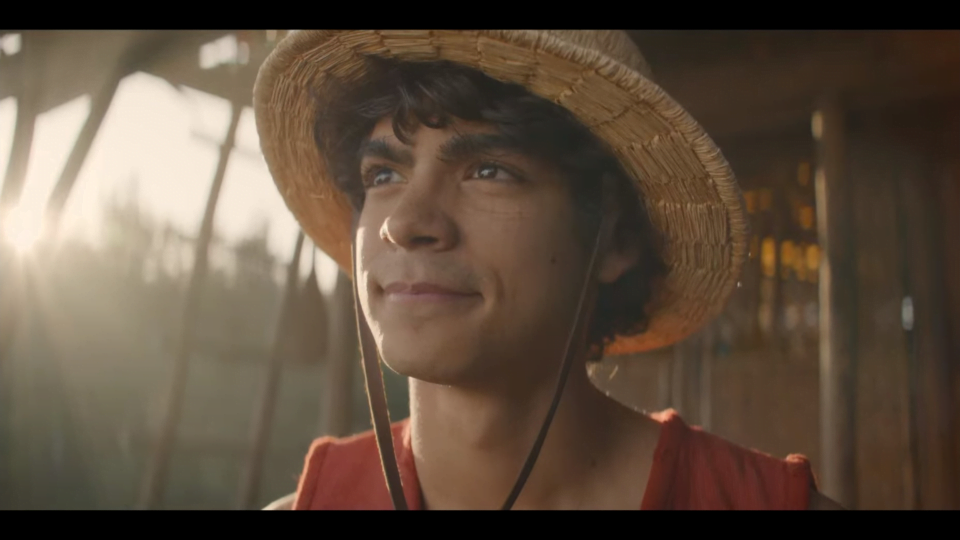 Luffy is the captain of the Straw Hat Pirates, the crew that is the main focus of the show. He has dreamed of becoming a pirate (although I feel he widely misunderstood the meaning of the word ''pirate'') and finding the One Piece ever since he was a child, even though he was constantly advised differently by his role model Shanks. It's kind of ironic that his grandpa is the Vice Admiral of the Marines. As a young boy, he ate a devil fruit which granted him powers to stretch like rubber at will. This gives him a huge advantage in combat, as he virtually can't be harmed physically.
Now he leads the Straw Hat crew on a mission to reach the Grand Line and find the One Piece treasure, hidden there by the king of pirates Gold Roger.
Nami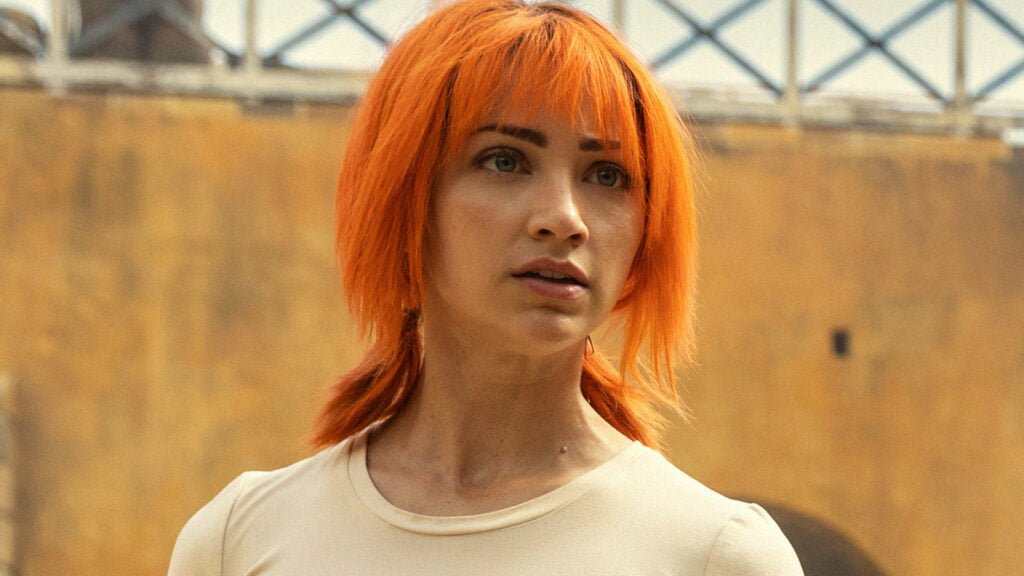 Nami is my favorite member of the Straw Hats. She at least tries to think logically and is down to earth, which is unique in this show. She fills the role of navigator in the Straw Hat crew and is probably the best navigator in the world.
During the season it turns out that she was actually working for the pirate Arlong. But it was a bit predictable that she wasn't actually evil. When she was a child, Arlong and his crew attacked her village and killed her mother. From that point on the village had to pay so much taxes to Arlong that they were barely getting by. She decided to try and save them by going away and joining Arlong. They made a deal that when she paid him 100 million berries, he would let her and her village go free.
But shockingly, the big bad pirate didn't keep his word, so the whole final episode consisted of the Straw Hats fighting Arlong and his crew.
Roronoa Zoro
At first, I thought Zoro was going to be my favorite character in One Piece, but he was just a little bit too edgy for me. If he was like that in the anime as well then the actor Mackenyu really did an amazing job portraying him.
Before joining the Straw Hats Zoro was one of the most feared pirate hunters in the East Blue. He first met Luffy while being captured in a marine base. Luffy and Nami stole the map to the Grand Line and Zoro assisted them with their getaway.
His dream is to become the best Swordsman of all time because he owes it to himself and his childhood friend whose sword he wields now. That dream was almost the death of him, as he challenged Mihawk, the actual best swordsman in the world to a duel to the death. But luckily Mihawk let him live by only wounding him severely.
Usopp
Usopp was probably the most annoying part of the Straw Hat crew for me. I just couldn't get why people like him, as most of the stories he ever told were lies. He joined the Straw Hat crew after they saved his best friend Kaya from Captain Kuro, who was posing as a butler to her. As a thank you she gifted them a pirate ship able to make sail all the way to the Grand Line.
Sanji
Okay, Sanji was awesome. As a fellow foodie and an amateur chef, I liked him from the moment I saw him. I'm sure he wouldn't mind the shameless plug of our second foodie blog ByTheMenu which you can check out as well!
The story of how he started working with a former pirate Zeff was interesting, and we found out they both shared the dream of finding the All Blue, which is supposed to be a chef's haven. After defending the Baratie restaurant from Arlong's crew with the Straw Hats and helping Zoro survive, he joined the crew as their chef for a chance to follow his dream. And his ninja skills make him a real badass as well!
Final Verdict
Even though it seemed like I was complaining most of the time, the show was quite enjoyable for the most part. I tried to not take it too seriously and over those 8 episodes, it grew on me. So much that I might even consider watching the whole 1075 episodes, even though it could take me a year with my current schedule.
At first, I was debating if One Piece Live Action should even be posted in my Anime Hater Ranking Ladder, as it's not really an anime. But I think I will put it in as an honorary mention. It might also be interesting to see how it will compare to the actual One Piece anime if I ever get around to watching it. But for now, I leave you with this review which hopefully didn't piss you off too much.