Our suffering has finally stopped, as Mojang has finally shared the confirmed release date for the long-awaited Minecraft 1.20 update named Trails & Tales! The first features were already teased way back in October 2022, so we Minecraft fans have been waiting for ages to finally get to try it out. It would seem that the time is just around the corner.
In the latest Minecraft Monthly episode on YouTube, the developers at Mojang have announced that the new Minecraft update will release on the 7th of June 2023 on all platforms. So what features will we get to experience with the Trails & Tales update? Keep on reading to find out everything there is to know!
New biome: Cherry Blossoms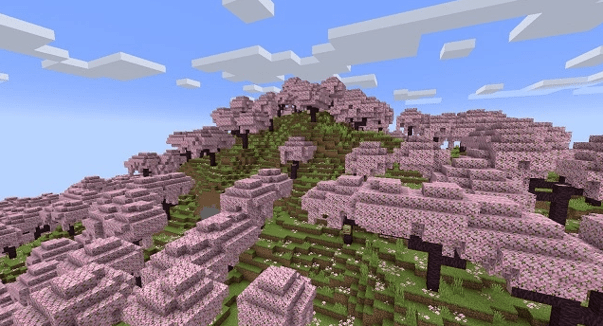 The new Cherry Blossoms biome was a surprise to be sure, but a welcome one! ''These beautiful new trees fill the horizon of Minecraft's Overworld with a stunning shade of pink'' Mojang says, and we definitely agree. ''Of course, these new trees can also be broken down and crafted into a full wood set, including the newly introduced hanging signs and cherry tree saplings to grow more of the lovely pink trees.''
In the biome, you will be able to find bees, pigs, sheep, and most likely an occasional creeper hiding among the low-hanging branches, waiting to ruin your day.
New blocks and mobs
The new blocks in the Trails & Tales update are primarily designed to personalize builds and tell stories through new equipment and discoveries. We have two new wood types, hanging signs, functional bookshelves, and more! The bookshelf is very interesting thanks to its redstone capability. It emits a redstone signal that indicates how many books it currently holds. Mojang says that this allows for some interesting secret door mechanics! However, the shelf doesn't have an inventory UI, which means that the player will have to click on the shelf with a book in hand to place it there, and aim at the desired book with an empty hand to pick it up.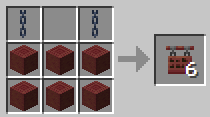 Hanging signs: they come in many hanging varieties
Bamboo wood: a full set of wood blocks
Cherry blossom wood: another full set of wood blocks
Raft: the bamboo version of a boat
Bamboo mosaic: a new decorative block, exclusive to bamboo
Suspicious sand: found around dessert temples, you can use the new brush tool to clear and find loot, bones, and more
Patterned pot: unearthed with archaeology, you can put together the shards you find and create beautiful decorative pots
There are also two new mobs coming to the game, say hello to camels and sniffers! Mojang chose the camels, and they will be mountable, while the sniffer won last year's community mob vote.
Camels can be found walking around in the desert villages, and the feature that separates them from horses: they seat two players!
The sniffer is an extinct mob unique to the overworld, which you will have to resurrect by finding its eggs via archeology, which is our next topic. Once resurrected, they will use their big yellow snout to help you find ancient seeds in the ground, which you will be able to plant.
Archaeology features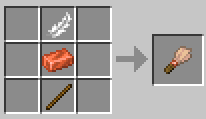 Archaeology was initially announced for the 1.17 Caves & Cliffs update almost 3 years ago, but was postponed, and now the time has finally arrived. Near the dessert temples, you will be able to find a new type of sand named ''suspicious sand''. You can use the new brush tool to whisk it away to find lost treasures and the sniffer eggs!
Other features
Mojang also introduced the new armor trims, beautiful colorful customizations for every armor piece you can get! You can find the smithing temples for them out in the world and bring them back to your smithing table to modify the armor. You could also steal them from your nearby village, but that might be illegal.